First off, I'd like to mention that this piece is directly inspired by a similar article done by the College Times, which listed 52 Irish Men For 2014 in painstaking detail. There are men from many different fields and professions, respected for their talents. When asked if they were going to do a similar article for women, they produced a list of nine Irish women that they felt were doing anything of note.
I sincerely doubted there were only nine women in all of Ireland worth watching out for, and I obviously was proved right – in the space of an hour I had found about 40, with a significant amount of help from Twitter. This list isn't in any way to diminish the work of the women who made it on the College Times list, but more to add on all the other women who are also doing great things in and for this country. 
I must admit this started as a personal project just to prove that you can easily find 50+ women doing great things in Ireland, but my initial tweet looking for a few names to add to the list went all over the place. I tried to cover as many areas as possible but it's in no way an exhaustive list (I didn't want it to get too long) – feel free to mention any women I may have overlooked in the comments.
Many thanks to everyone who suggested names for the list – here it is.
David Kivlehan (@funzeye) has made up a Twitter list of the women featured, give them a follow if you fancy!
Lisa O'Neill


Hailing from Cavan, Lisa O'Neill began writing songs at an early age, moving to Dublin at 18 and becoming a firm favourite on the folk/traditional scene. Her second album, Same Cloth or Not, is nominated for the Meteor Choice Music Price next month.
Fatti Burke
Fatti is an illustrator whose work can be seen on past Le Cool magazine covers, around Dublin's fair city (her Guide to the North Side project with Shane Kenna is on Liffey Street Lower) and also on Threadless t-shirts. Purchase prints here. 
Irish women's rugby team
The Irish women's rugby team will be looking to retain their position as Six Nations champs this season after taking the title for the first time last year. Fiona Coghlan, who lead the team to Grand Slam glory, was named Irish Sportswoman of the Year 2013. 
Yasmine Akram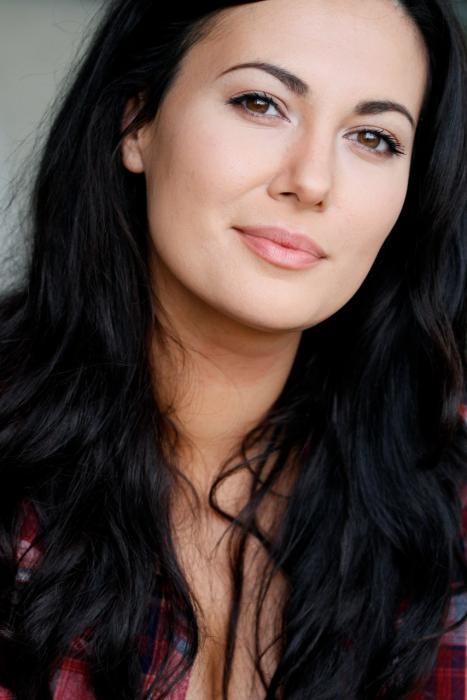 Actress and comedian, most recently seen on the third series of BBC's Sherlock as "Sherl's" almost-girlfriend Janine. Next up for Yazmine is an RTÉ comedy series, in which she'll star alongside Katherine Lynch and Jennifer Maguire, and a role in Ruth Jone's Sky One comedy Stella. She's also very funny on Twitter.
Mary Nally
Mary is the brains behind Drop Everything, a free cultural event bringing together the worlds of art, music, design and fashion, taking place this May on Inis Oirr, Co Galway.
Megan Nolan
Megan tweets very funny things @Megaroooo, but also writes beautiful poetry and essays on her blog. You might do a little cry.
SOAK
Seventeen year old singer/songwriter Bridie Monds-Watson (AKA SOAK) has two EPs under her belt – the second of which, Sea Creatures, was released to critical acclaim in 2012. She joined Tegan and Sara on their European tour last year and is currently working on a debut album with Tommy from Villagers.
Maria of Twisted Doodles

Scientist by day, cartoonist and maker of delightfully offbeat greeting cards by night. You can buy them here.
Mairead Healy
Mairead is the founder of Future Voices, a charity that works with disadvantaged young people, equipping them with skills and knowledge to realise their ambitions. She's been nominated to become part of the Ashoka Global Fellowship, a network of social entrepreneurs worldwide.
September Girls
This Dublin all girl five piece have been playing together since 2011, doing "fuzzy noise pop with lots of reverb and loud drums" in the vein of Best Coast and the Dum Dum Girls. After releasing singles under various labels, they signed to UK indie label Fortuna Pop last year – their debut album Cursing the Sea is out now.
Faye O'Rourke

Singer with Little Green Cars, Faye's powerful voice is the glue that holds the band together. Their album, Absolute Zero, is up for the Meteor Choice Music Prize next month.
Marie Duffy
As the editor of SpunOut.ie, Marie keeps the youth mental health charity's website stocked with brilliant advice on everything from drugs, to sex, to school work. She also campaigns for better mental health services for young people.
Natasha Sherling
Gemmologist and private jeweller, Natasha is consulted by brands to make sure their customers get the most sparkly jewels. She also has her own range, Miniatures, available in Coldlilies and Bow in the Powerscourt Town House.
Ruth Treacy and Julianne Forde of Tailored Films
This Dublin-based production company is behind 2012's horror comedy Stitches, starring comedian Ross Noble. They developed a children's TV series, Life Lessons, for RTÉ last year.
Aisling Bea


Back in 2012, Aisling Bea became the first woman to win the So You Think You're Funny? competition at the Edinburgh Fringe Festival in 20 years. She returns to Edinburgh this month for a string of stand-up gigs at the Soho Theatre, and promises more gigs on the home sod later this year. She and fellow Woman to Watch Yasmine Akram are pals and have their own BBC4 radio show, Irish Micks and Legends.
Dr Emer O'Toole
She famously bared her unshaven underarms on British daytime TV- but more importantly, Emer O'Toole is one of the most fearless feminist writers there is. Besides writing, she holds a PhD and lectures in Irish Performance Studies at the School of Canadian Irish Studies at Concordia University, Montreal.
Tara Flynn
Comedian Tara Flynn was celebrated nationwide for last June's scathing Racist B&B sketch. She's a member of the recurring cast on The Mario Rosenstock Show and Irish Pictorial Weekly, and definitely worth a follow on Twitter.
Jane Ní Dhulchaointi
Jane is the inventor and CEO of Sugru, a self-setting rubber that can be used to fix or upgrade basically anything. Sugru was awarded 22nd place in TIME Magazine's top inventions of 2010, and Jane accepted the London Design Festival's "Design Entrepreneur" award in late 2012.
Aoibhín Garrihy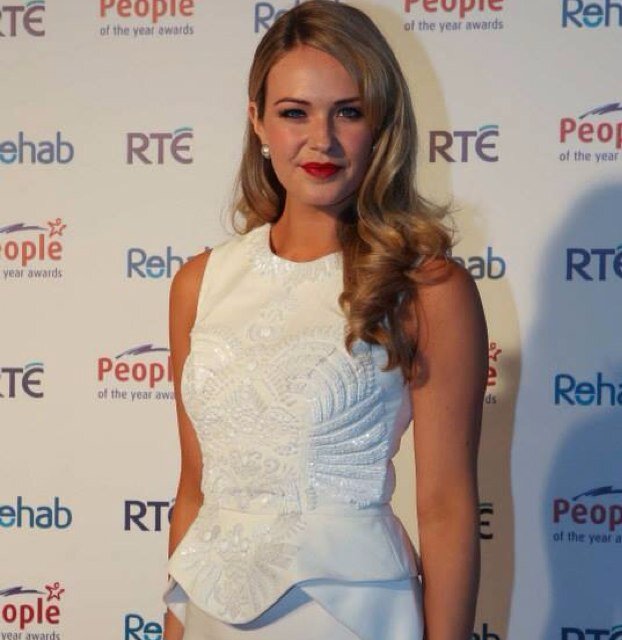 Aoibhín is best known for her roles as Neasa in Fair City and Sally in Love/Hate but she's also a seasoned theatre performer, currently starring as Jane Bennett in Pride and Prejudice at the Gate Theatre.
Roe McDermott
Journalist and sex columnist with Fanny.ie, Roe promotes a sex-positive attitude amongst Irish women. She answers the readers who appeal to her for advice with absolutely no judgement and a complete open mind, something sorely lacking in this country.
Jeanne de Sutun and Kate Cunningham
Jeanne and Kate are the directors of the Women's Museum of Ireland, which was founded in 2012 to highlight the role of women in Irish history. The Museum is currently seeking funding for a permanent home, but in the meantime they'll be hosting pop-up exhibitions and spotlighting relevant exhibitions and cultural events happening around the country.
The McGinn sisters
Jennie, Grace and Sarah – founders of What Will I Wear Today and Prowlster, two of Ireland's most innovative fashion and lifestyle websites. This year the McGinn sisters are expanding Prowlster's "online magazine you can shop from" approach with a new venture, OPSH, which promises to revolutionise how people shop online.
Laura Sheeran


As a solo artist and one half of the alien pop band Nanu Nanu, gothic dream pop goddess Laura Sheeran is one of the most interesting musicians in Ireland today. Her new solo album, Spellbook, is due for release in November this year – a reverse-Beyoncé audio/visual project which will see the singer drawing inspiration for the songs by shooting videos first.
Fuchsia McAree
Beautifully-named Fuchsia is an illustrator who can name the Irish Times, Image Magazine and Club Orange among her past clients. You can buy some of her prints (and her zine "It's a Disgrace, Joe") here.
Orla Tinsley
Orla is a journalist and cystic fibrosis campaigner who is unafraid of speaking out about the failures in the Irish health system. She's been campaigning for cystic fibrosis patients' rights since 2005.
Kirstie McDermott
Deputy editor of Stellar Magazine, Kirstie is also the founder and editor-in-chief of super fun lifestyle website Frillseeker.ie.
Samantha Kelly


Samantha is the self-styled "Tweeting Goddess" and founder of #irishbizparty, a weekly Twitter event that helps Irish businesses promote themselves and each other. Her passion in showing businesses the power of Twitter won her the Inspire award at last year's Rabo Tweeties.
Samantha Barry
A social media producer at BBC's World News, Samantha also trains the US State Department in technology. She's currently working in Burma and Thailand to train journalists there in radio skills.
Avril Stanley
Avril is the director of the Body and Soul Festival, tasked with bringing the best of the art and music worlds to both their own event and their little corner of Electric Picnic. We'll have to wait and see what she has up her sleeve for this year's festival, which takes place from the 20th to 22nd of June in Ballinlough Castle Estate, Co Meath.
Angela Scanlon

The flame-haired stylist, presenter and fashion writer was given the thumbs up by Vogue last year and has worked with Louis Vuitton and Christian Louboutin, amongst others. Last October she fronted an RTÉ documentary Oi Ginger!, which tackled the bullying many redheads experience.
Ruth-Anne Cunningham
Ruth-Anne has written songs for Britney (she's is one of the people that gifted the world with "Work Bitch"), Pixie Lott and JoJo, but this year she's stepping in front of the mic herself, with an EP slated for release in March of this year.
Iseult Ward
Iseult is the co-founder and CEO of FoodCloud, which distributes surplus food from supermarkets, cafés and restaurants to charities.
Emma Jane Power
Founder and co-CEO of PR Slides, an online public relations company which provides press images to the media. PR Slides started 2014 with a bang, raising €500k in funding from Irish investors last week.
Marissa Carter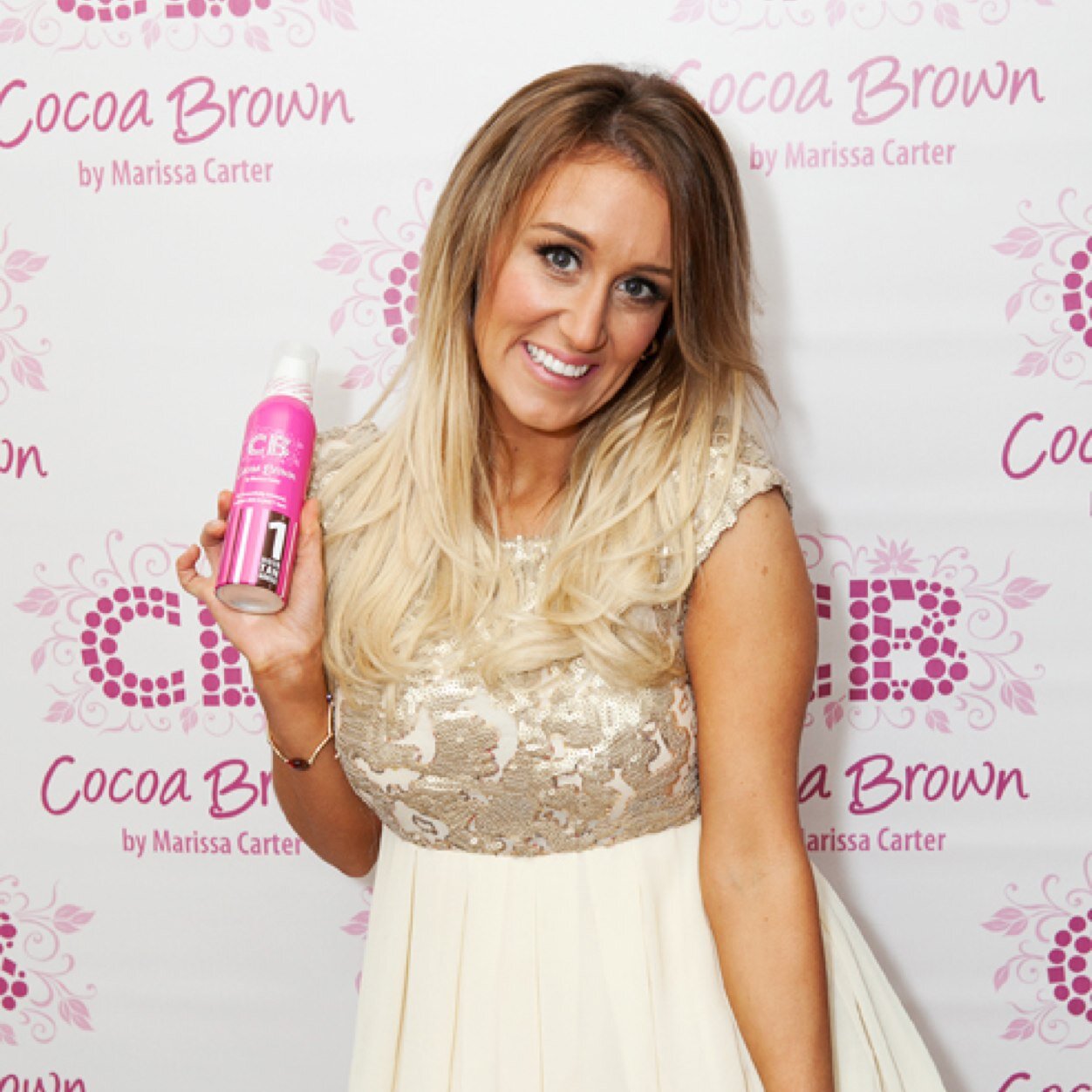 With her Cocoa Brown tanning range and Carter Beauty salon in Blackrock, Marissa is keeping the women of Ireland bronzed and beautiful. The Cocoa Brown range is currently the number one selling tanning product in Ireland.
Sarah O'Farrell and Helen McBreen
As co-ordinator and venture leader respectively of the NDRC Launch Pad, a programme that provides early stage investments for new companies, Sarah and Helen have helped many startups find their feet.
Hazel Hayes
Hazel is part of the madly successful YouTuber phenomenon – her channel Chewing Sand has over 49,000 subscribers. She's releasing her first film, Super Brainy Zombies, on YouTube later this month.
Grainne Murphy
Though glandular fever dashed her Olympic hopes in 2012, Grainne came back last year in top form. She earned three gold medals at the Irish Short Course Swimming Championships in November, and has her sights set on making it to Rio in 2016.
Grace Dyas
Grace is a theatre director, producer and writer, and one third of THEATREclub, an award-winning Dublin theatre collective. Their next project DRINK?, a series of discussions and performances on addiction in Ireland, is running from the 26th to the 29th of March in the Project Arts Centre.
Úna Burke


A cuff designed by leatherworker Úna was worn by Jennifer Lawrence in character as Katniss Everdeen in The Hunger Games, and Nicki Minaj has previously been spotted in one of her bolero jackets. Expect a lot more celebrities to be sporting Úna Burke pieces in 2014.
Aoife Ryan
Aoife is the founder of Suspended Coffees Ireland, a new initiative that encourages Irish coffee shops to emulate an Italian goodwill tradition – customers pay for two coffees, one for themselves and one "suspended". Any person who can't afford a cup can come in and ask if there are any "suspended coffees" available.
Elva O'Callaghan
As the co-ordinator of the Y Factor, youth arm of the Women's Council of Ireland, Elva and her team of young women are raising awareness of gender equality amongst young people. With their Your Health Matters campaign, launched last October, they aim to educate young women on what to expect from doctors and healthcare providers.
Andrea Horan
Former Thinkhouse communications director Andrea opened funky nail bar Tropical Popical after developing an addiction to cheap'n'cheerful nail art while in the US – their South William Street store is beloved by beauty bloggers and us regular Joes alike.
Annalise Murphy
Olympic sailor Annalise Murphy narrowly missed out on a medal at London 2012, but after claiming the gold at the European Championships last September things are looking promising for Rio in 2016.
Leanne Waters
At the age of  21, author Leanne Waters attracted national attention with her non-fiction debut My Secret Life: A Memoir of Bulimia, which dealt with her personal struggles with an eating disorder. A second book, The Inheritance of Peggy Harte, is in the works.
Ruth Negga


Another Love/Hate alum, Ruth has gone on to great success across the pond with a bit part in Brad Pitt's World War Z and a recurring role in Marvel's Agents of SHIELD TV series. This year, she'll join Brendan Gleeson in HBO drama The Money.
Leonora O'Brien
Leonora is the CEO of Pharmapod, a system for pharmacists to report incidents and errors at their practice. She was named the Top Digital Health Influencer in Ireland last year by the health mentor network HEALTHXL.
Sara Bolger
The one-time In America actress has quietly made a name for herself in the US, starring as Princess Aurora in TV series Once Upon a Time – she'll have a busy year this year, with three films currently in production.
Pauline Sargent
Managing Director of social media marketing company Social Zavvy, Pauline also helms DigiWomen Ireland, a community and platform for Irish women in the digital industry. 
Ciara Everard
Kilkenny girl Ciara's star is on the rise in Irish athletic circles – she managed to beat a record of Sonia O'Sullivan's in 2012. This year she's aiming to qualify for the World Indoor Championships in March and the European Athletics Outdoor Championships this summer. 

Chupi Sweetman-Pell

Former Topshop designer Chupi turned a hobby into a business, creating "delicate gold jewellery inspired by the beauty of natural and wild things". Her celebrity fans including Marina Diamandis (of Marina and the Diamonds) and Ruby Wax.
Aisling McDermott
Though it looked like Beaut.ie was no more at the start of 2014, an eleventh hour investor means Aisling is once again at the helm of a revitalised Beaut.ie – bringing us the honest, no-nonsense beauty reviews we love so much.
Sarah Lavin
100m hurdler Sarah is another promising young Irish athlete, winning a silver medal at the European Junior Championship last year. She'll be looking to impress as a senior in 2014.
Deirdre Kinahan
Deirdre Kinahan is one of Ireland's most celebrated living playwrights – her plays These Halcyon Days, Moment and Bogboy have been critically acclaimed internationally. Her adaptation of Mary Lavin's Happiness is on stage at Bewley's Café Theatre until the 8th of February.